The Expert Committee Selected Three Finalists for the Best Fashion Talent 2023 Award
Thursday June 22nd, the committee of the Best Fashion Talent, an award show jointly organized by Slovak Fashion Council and Fashion LIVE!, met in the Atelier 343 (clothing design) of the Academy of Fine Arts.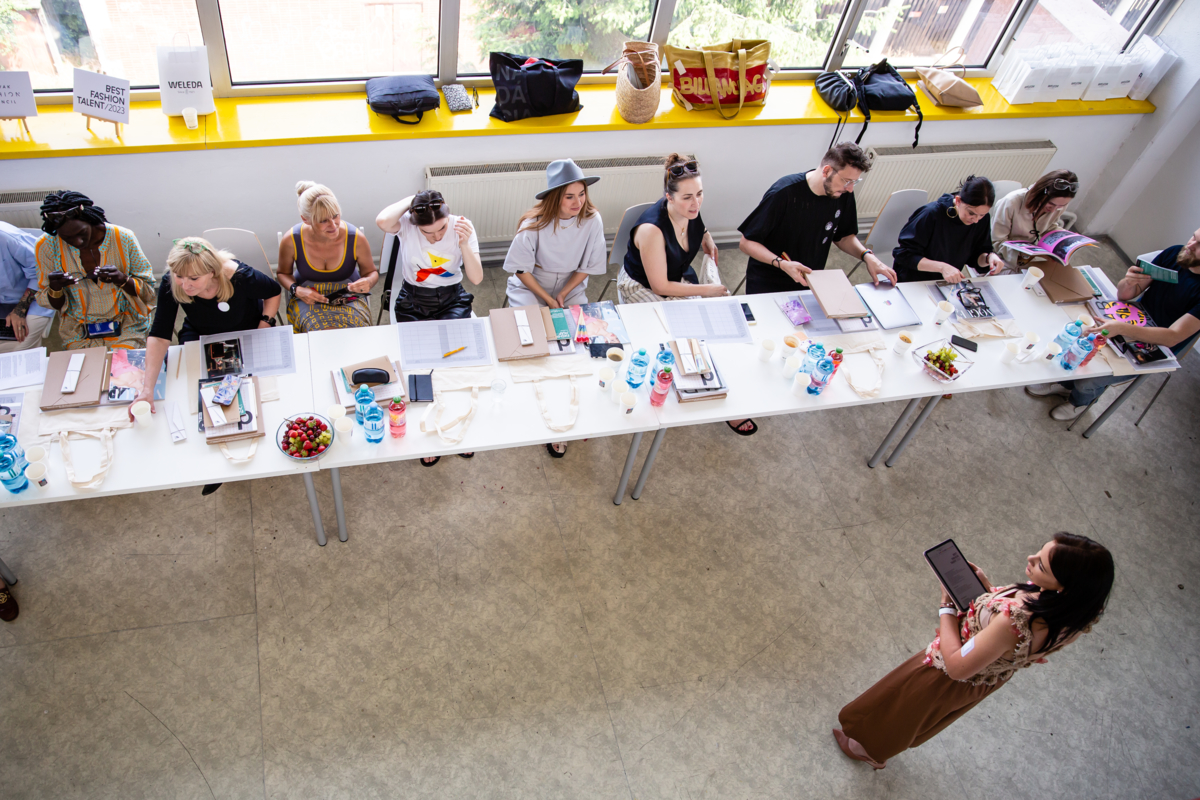 After a thorough evaluation, the committee selected three finalists who will have the opportunity to present their collections on a runway during Fashion LIVE! The designers are Zuzana Vrábeľová, Jane Vaterková, and Karin Elízová.
The committee consists of prominent personalities whose evaluation and expertise contribute to the finalist selection and the overall atmosphere of the competition. Among the jury members were representatives of the Tatra Banka Foundation, brand consultant and photographer Marika Majorová, curator of the Slovak Design Centre Mária Štvrtecká, head of the fashion design studio at the Academy of Fine Arts Júlia Sabová, fashion designer and editor-in-chief of the Fab'L Style Magazine, Harriet Halla from Vienna, Jan Boublík, fashion editor of Vogue CS, designer Mata Durikovic, BFT 2022 winner currently working at the fashion house Chanel, PR manager and presenter Babsy Jagušák, fashion editor of Diva.sk Jana Matúšová and creative consultant Rasto Holubec.
The expert jury evaluated various criteria, including artistic statement and level of design processing, distinctiveness and clarity of creation, the strength of motivation and prerequisites for success in the market, and incorporation of sustainability principles in the designer's work.
"A carefully curated assembly of a professional committee, which had the opportunity to get to know the work of our seven semi-finalists, was crucial for the course and the overall result of the presentation and evaluation session. Various perspectives shared by the professionals contributed to a responsible analysis of the presented collections within the evaluation criteria. Thanks to the attentive and diverse perception of the committee members, it was possible to identify the most significant elements of the designers' presentations, which helped to evaluate the potential and select the three finalists. In October, these three designers will showcase their collections on the runway during Fashion LIVE," said Zuzana Bobiková, CEO of the Slovak Fashion Council.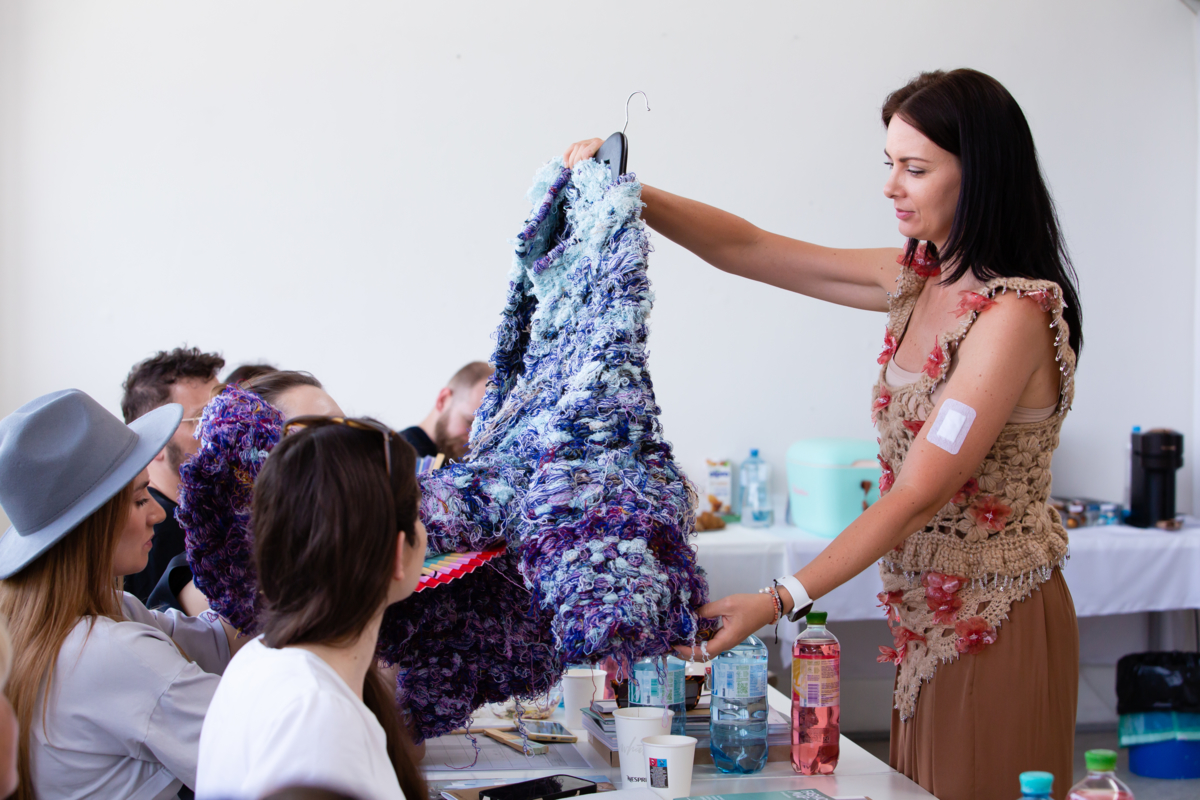 Jane Vaterková, a designer with a strong focus on geometry, lines, and shades of one color, focuses on textile and clothing design, where she sees textiles as a work of art. Through her craftsmanship and choice of quality materials, she strives to achieve a high level of realization. She creates variable objects that are easily combinable and adaptable to the environment and mood of the user. Their design reflects the aesthetics, technological solutions, and multi-purpose function. Jane Vaterková seeks inspiration from her family Orava, where textiles appear in unexpected spaces within decoration and functionality.
Zuzana Vrabelová is a designer originally from Stara Halica, currently living in Denmark, where she completed her Bachelor's degree in fashion design. She draws inspiration for her work from conventional materials and is profiling herself as a textile/knitwear designer. The dominant theme of her work is femininity, which she presents without sexual and idealized tuning. She works through rejected and generally 'ugly' aspects of society and looks for hidden beauty in them. Zuzana fearlessly ventures into personal and perhaps controversial topics to sparkle conversations. Her project "Shrines/Shrines" is an allegorical story of a group of post-humans searching for something they may never find in a cold, brutal, and destroyed world. She plans to continue her education as a knitwear designer while pursuing a career in textile art. Her long-term goal is to start her modern knitwear brand.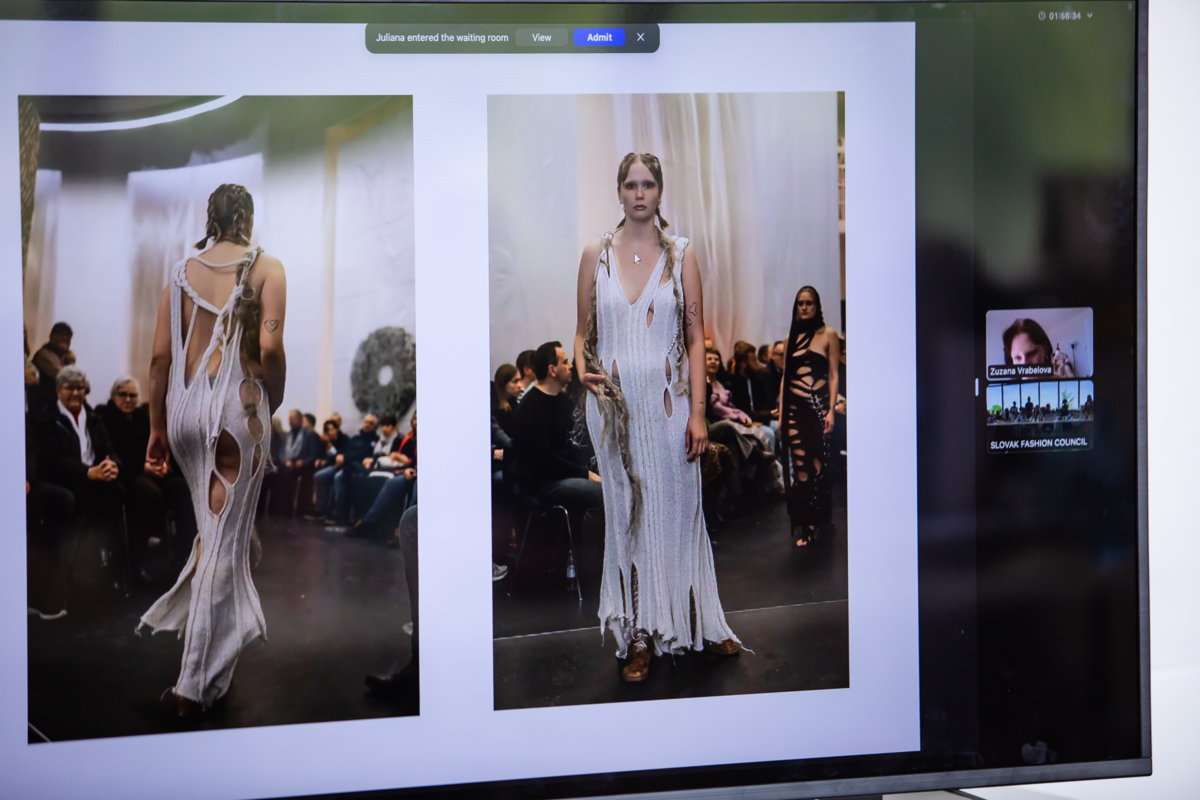 Karin Elízová is a young designer who recently received her Bachelor's degree from the Academy of Fine Arts in Bratislava. Outside of school, she designs collections for several brands, such as Drobne, Nosene, and Romade-which supports disadvantaged women. Her collection draws inspiration from folk clothing and uses wool and silk. She has created purely Slovak products using locally sourced wool for the garments and emphasizes local production. The raw wool comes from Jacob breeding sheep raised on a farm in Kalna nad Hronom and is hand processed in a local woolen manufactory. Each piece is unique, with details and texture created using the traditional wet felting technique. The collection is not just about fashion. It is about values, working with local communities, and supporting traditions. Each piece carries uniqueness and represents an investment in authenticity and quality.
Karin finds participating in the Best Fashion Talent competition a crucial step in her journey and sees it as an exceptional opportunity for young designers to showcase their talent and vision. She expects it will open up new opportunities, contacts, and possibilities for growth in the fashion design field. The competition will also help her gain valuable experience and move her closer to achieving her goals in the fashion industry.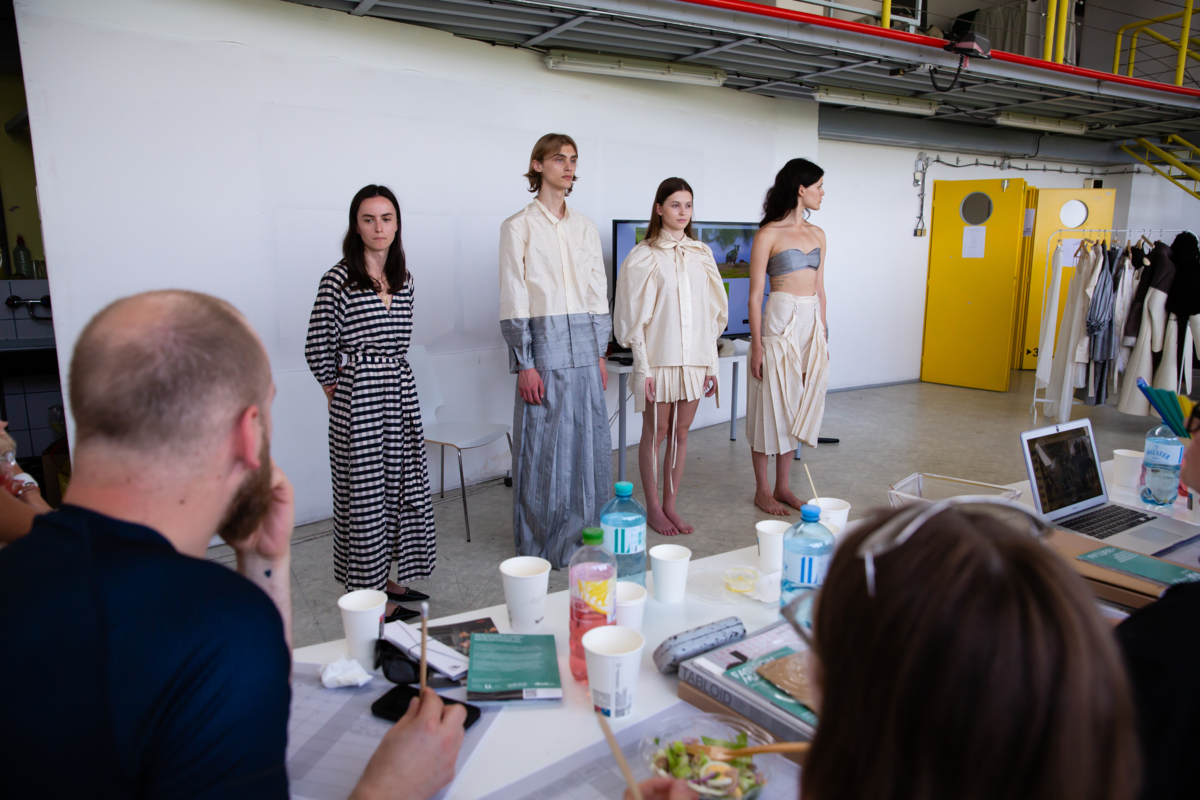 Zuzana Bobikova concluded by thanking everyone for their interest in the next edition of the Best Fashion Talent competition and appreciated, in particular, the committee's professional insight and the time and energy invested in the next generation of fashion designers - the expert committee can offer aspiring creatives valuable feedback on their work.
"Finding, discovering, and increasing the visibility of each new Slovak fashion designer is worth a while because it helps us highlight the growing creative potential in our country, give it space, and bring the work of our artists to the general public. We promote knowledge and awareness of a growing segment of creative professionals with the potential to create sustainable local fashion in our market. We are strengthening the transition to new models in the industry, and it is great that we can contribute to this in Slovakia," Zuzana Bobikova concludes.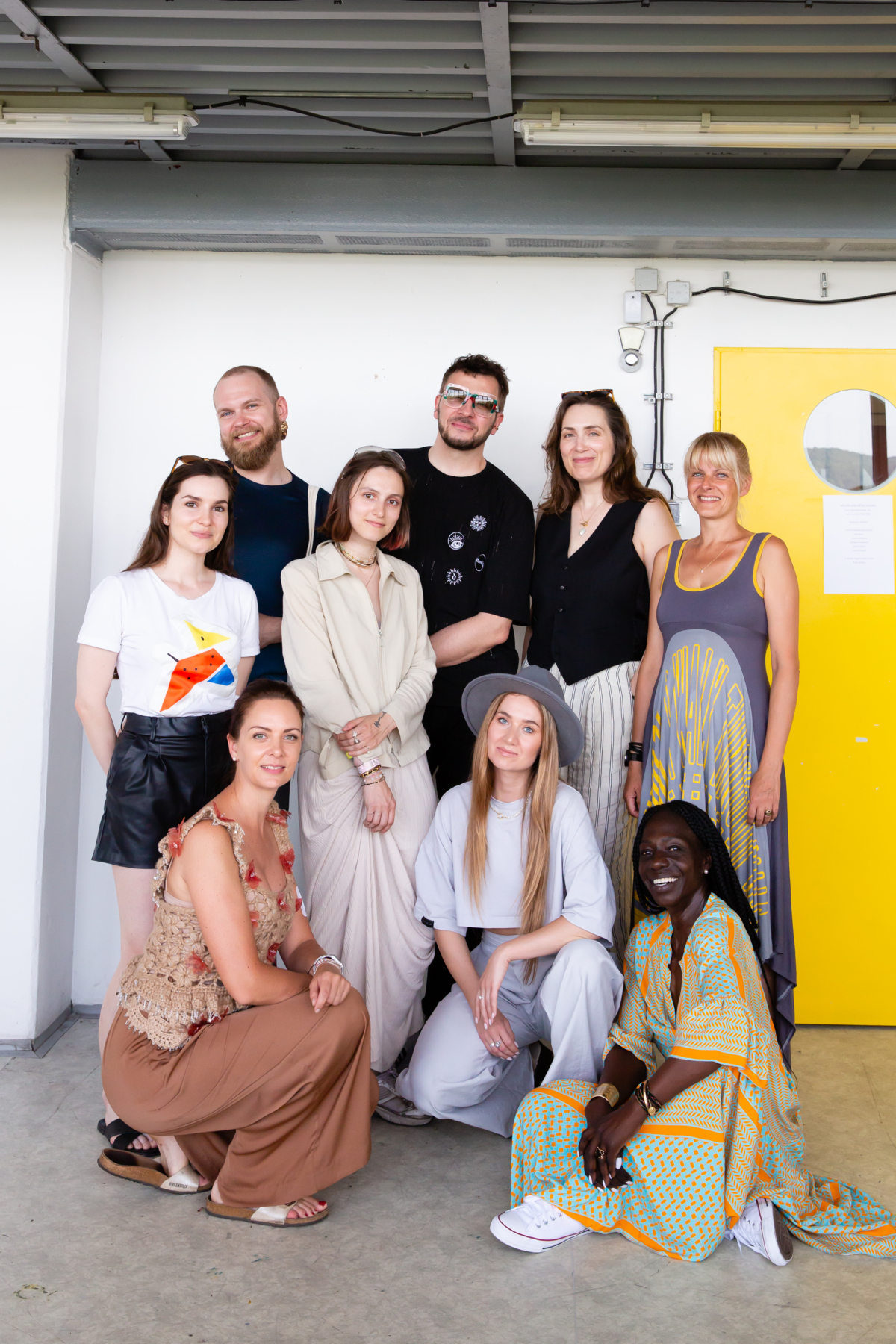 The project was financially supported by the Tatra banka Foundation. Thank you!
Text: Andrea Gregorová / Petra Konček
Photos: Jarka Črepová